Latest news from the web
Feed not found.

Mo has been amazing since day one, having initially starting with him after losing a lot of body mass through extensive dieting.

I needed to improve overall strength for my favourite sport whilst seriously needing to rebuild my muscle mass, I reached a really good level of strength and muscle build aided by his dedicated, methodical, practical and can do positive approach.

I started as a total gym newbie …. I knew nothing nor knew what to expect.

You are made to feel comfortable capable and supported, no question is left unanswered no matter how silly it seems.

The gym is private and you are dedicated to all the time you are in session reducing any risk associated with gym equipment and in my case a lack of general gym experience.

Mo has advised extensively on diet and certainly keeps your interest sparked to keep going and the results show it.

During my training I suffered serious multiple injuries in a sporting accident and spent a number of months in recovery, essentially going back to square one and back some more with some life changing damage.

Having started back with Mo a number of months after the accident and with the blessing of the consultants his care, drive and sheer determination to help me succeed and get back has brought me right back to the training and fitness level that I was previously at and further advanced in many cases.

Put simply he knows what he is talking about, the results show it and I wouldn't consider going anywhere else.
Mark – Sept 2019
1) Water Consumption Helps You Become More Tolerable to Pain
Dismissing water from your daily diet can lead to some obvious conditions like fatigue, but have you heard of this one, yet? That's right, according to research published in the journal Psychophysiology, gulping down the liquid beverage can actually help sustain your tolerance to pain. For the study, seventeen healthy male participants were put through two tests: one where they regularly consumed the clear liquid, and the second which required neglecting the beverage for 24 hours. After each test, the researchers dunked the partcipants' feet in ice cold water (0-3 degrees) for a maximum of four minutes. They discovered that when the males were in the "dehydrated state," their inclination to yank away their toes was far more greater than when they were fully fueled with water. Meaning, their perception and sensitivity to pain was significantly higher when deprived of water. Consider the tactic next time you try recovering with an ice bath. Or better yet, up your h20 intake in general. I mean, who wouldn't want to tough out pain more than the next guy?
2) Water Helps You Maintain Normal Body Function​
Research has shown that water speeds up your metabolism, cleans the body of toxins and generally helps to make everything in your body run smoothly. Considering an adult male is usually 60 percent water, this all makes sense. You need that water to digest food, circulate blood, keep your mouth from drying out and do a number of other things we often take for granted. Don't wait until you're thirsty – be proactive about it.
3) Water Can Make You Feel Better In Your Everyday Life
Earlier this year, scientists from the University of Maastricht in the Netherlands found that patients who suffered from severe headaches and migraines enjoyed an improved quality of life by drinking about seven glasses of water a day. Drink up and stay healthy!
What You Need to Know About H20 >>>
4) Water Will Lessen the Urge For Empty Calories
Some studies have shown that people confuse hunger with dehydration; others find that people eat less if they are vigilant water drinkers. Water won't keep you from eating the food you need to be healthy, but it could help you stay away from the unnecessary junk food your body craves.
5) Water Increases Your Energy Level​
In general, dehydration leads to fatigue, which slowly eats away at your bodily functions you need to get through the day. The more water you drink, the more awake and alert you'll feel. Also, opting for drinking water with a high pH such as Icelandic Glacial [8.4 pH] helps the body detoxify and balance out acidity levels - resulting in better prevention of disease and illness.
6) Water is Almost Always Your Healthiest Drink Option​
A lot of popular beverage choices out there have no nutritional benefits. Soda is mostly liquefied sugar, and a lot of juices are surprisingly in the same boat. Everyone knows alcoholic beverages should only be enjoyed in moderation, and sports drinks are really only a good choice when you're in the middle of some intense activity. In most cases, if you're going to buy a drink, water is your best choice.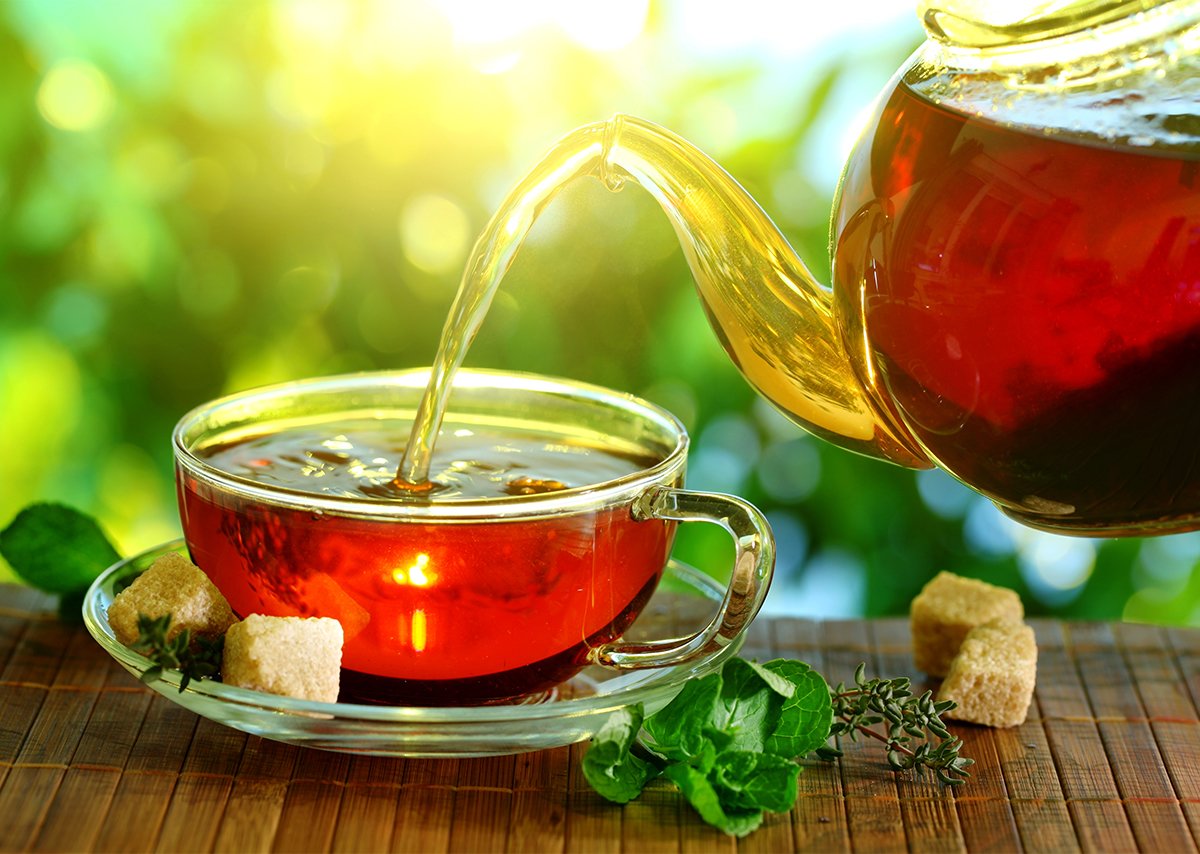 More than just a pick-me-up, your morning cup of tea or coffee may actually help your weight-loss efforts! But when it comes to fat loss, which one of these greens reigns supreme?
When it comes to losing fat, no magic pill or powder can replace consistent work in the gym and a clean diet. Your efforts will always trump anything a supplement can do. That said, there are a handful of ingredients that may help boost your metabolism and enhance your weight-loss efforts.
Read more: What's Better For Weight Loss: Green Tea Or Green Coffee?
During heavy training, its normal to feel fatigue and soreness. That's your muscles adapting to the workload. When we sleep we are allowing the body to recover, restoring energy-producing enzymes inside the muscles, replenishing functional protein, fat and carbohydrate stores, and regenerating the endocrine and immune systems. Recovery comes down to repairing, resting and refuelling - all while still allowing the body to adapt to the training workload and reap fitness gains.
The wrong arritude is a big risk

If you are perpetually injured, you may think you're just unlucky. But when sports psychology consultant Dr Josie Perry looked at injury rates among more than 600 endurance athletes, she found some common traits among those with the most repeated injuries.